Flora Vellum Wrap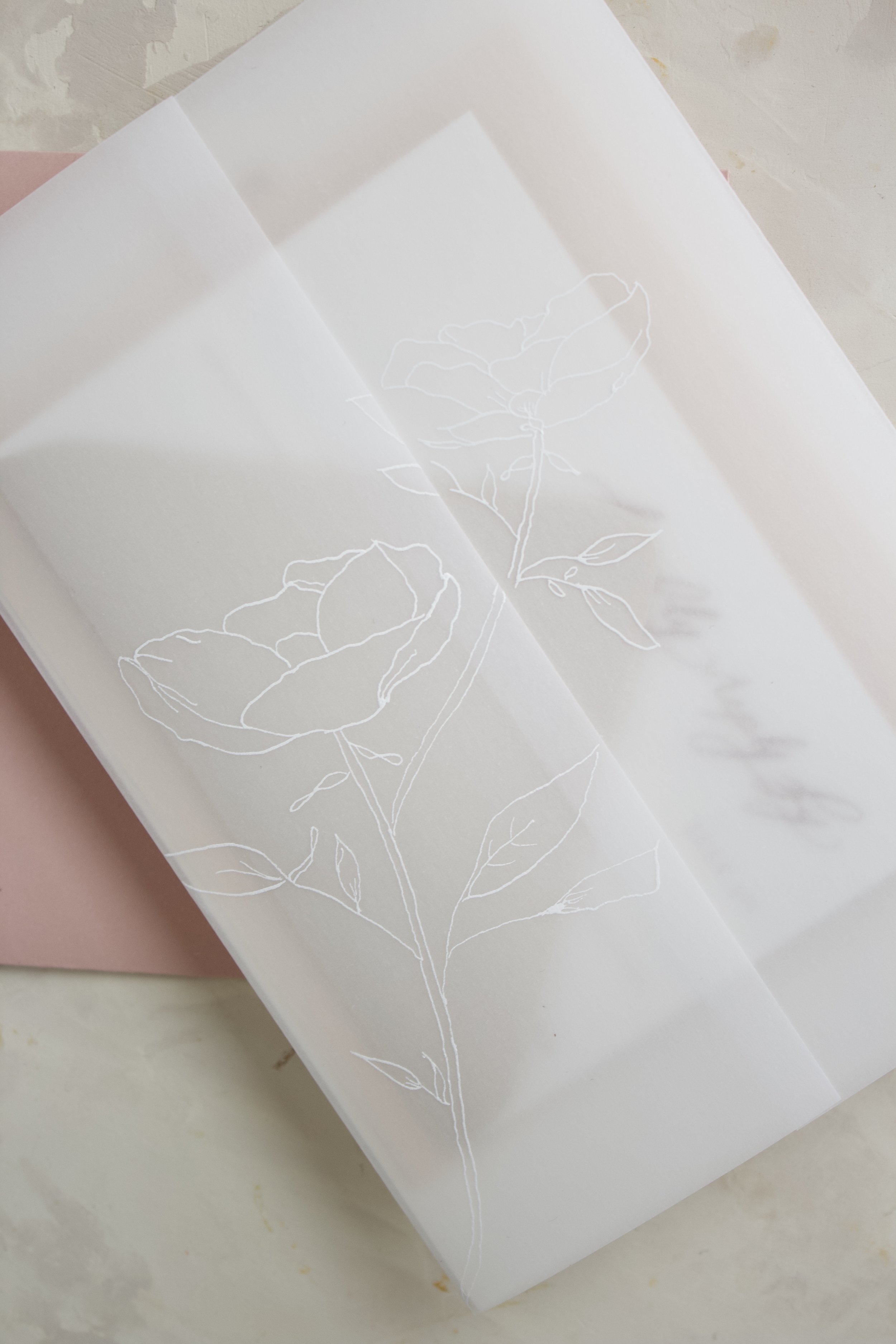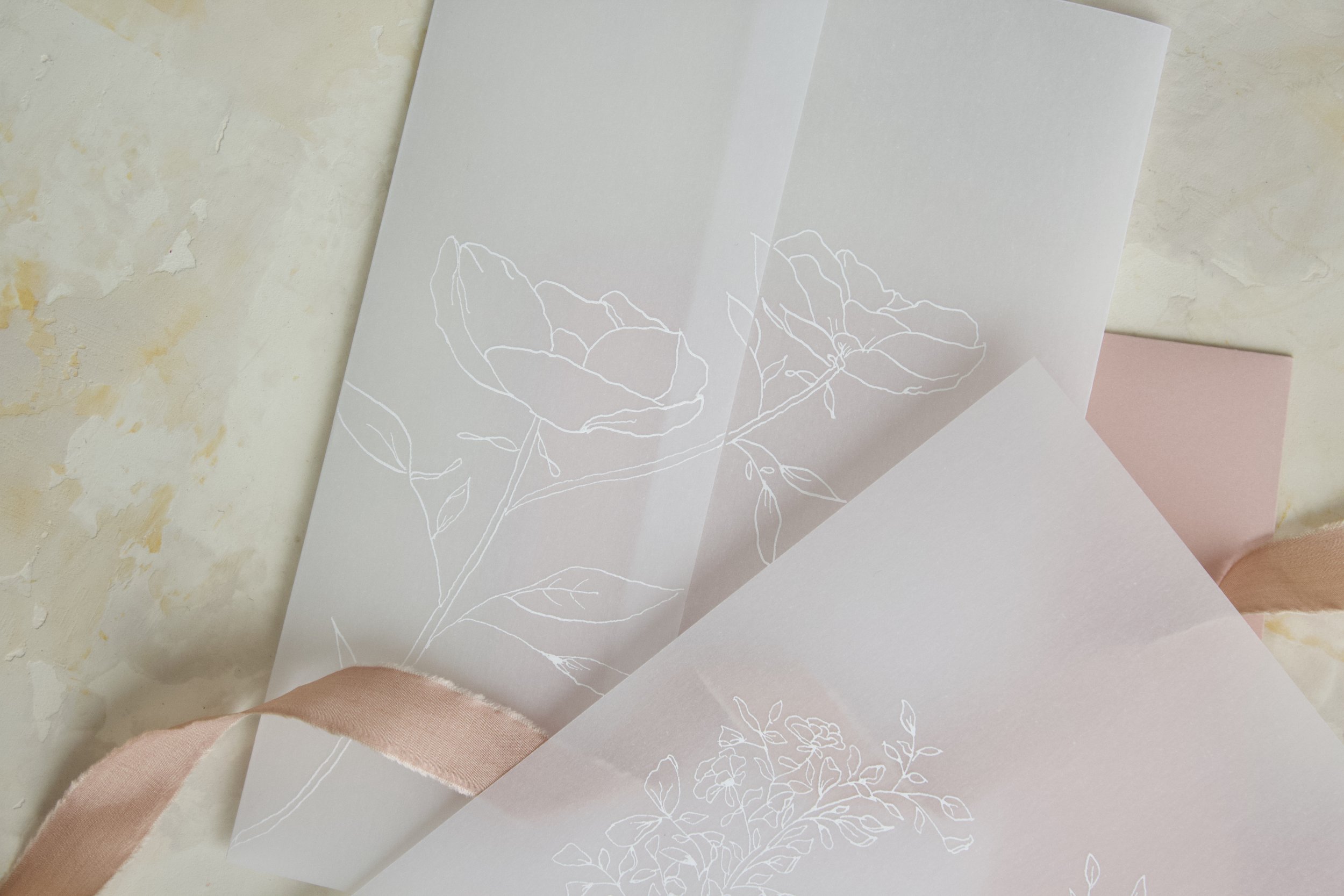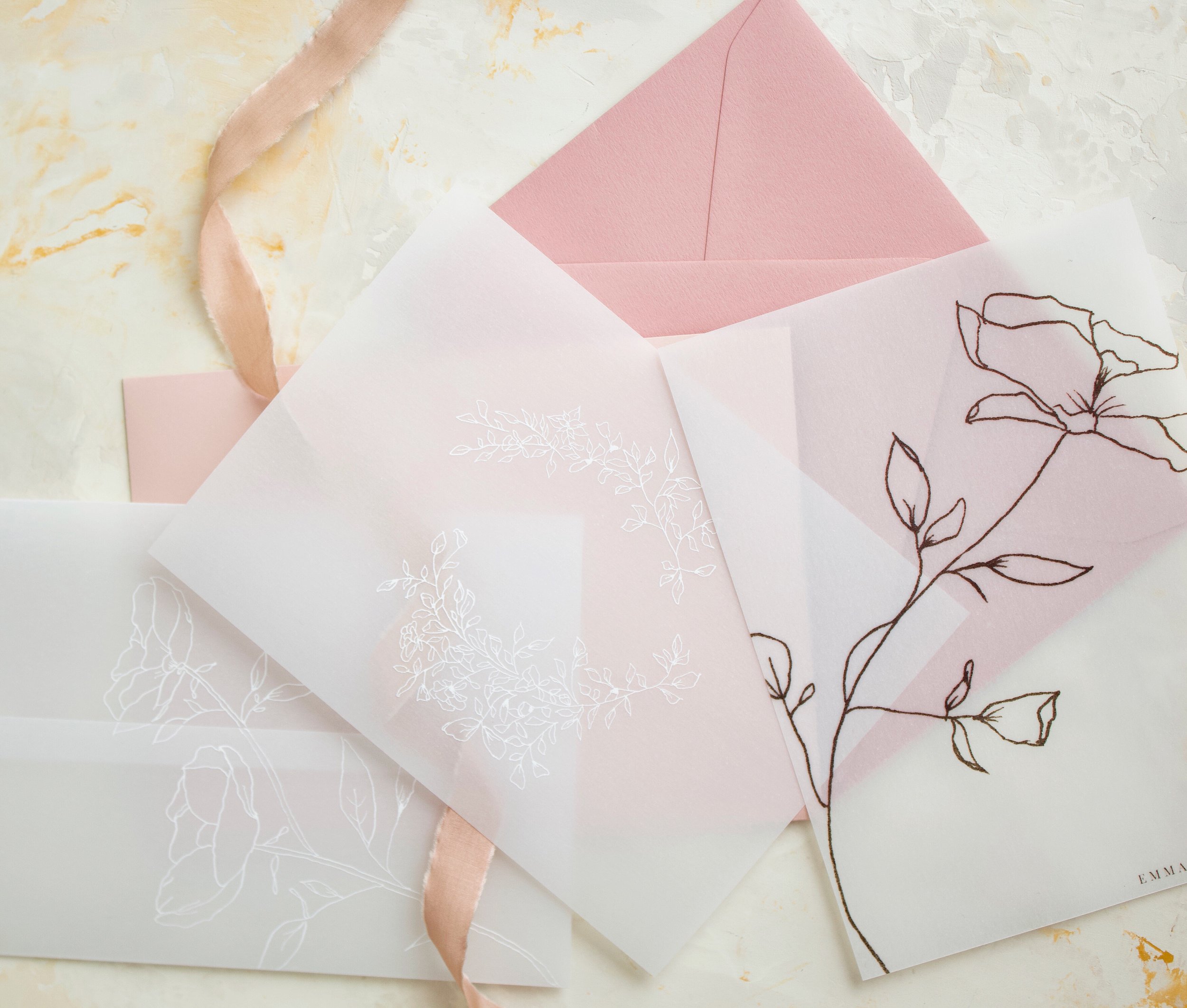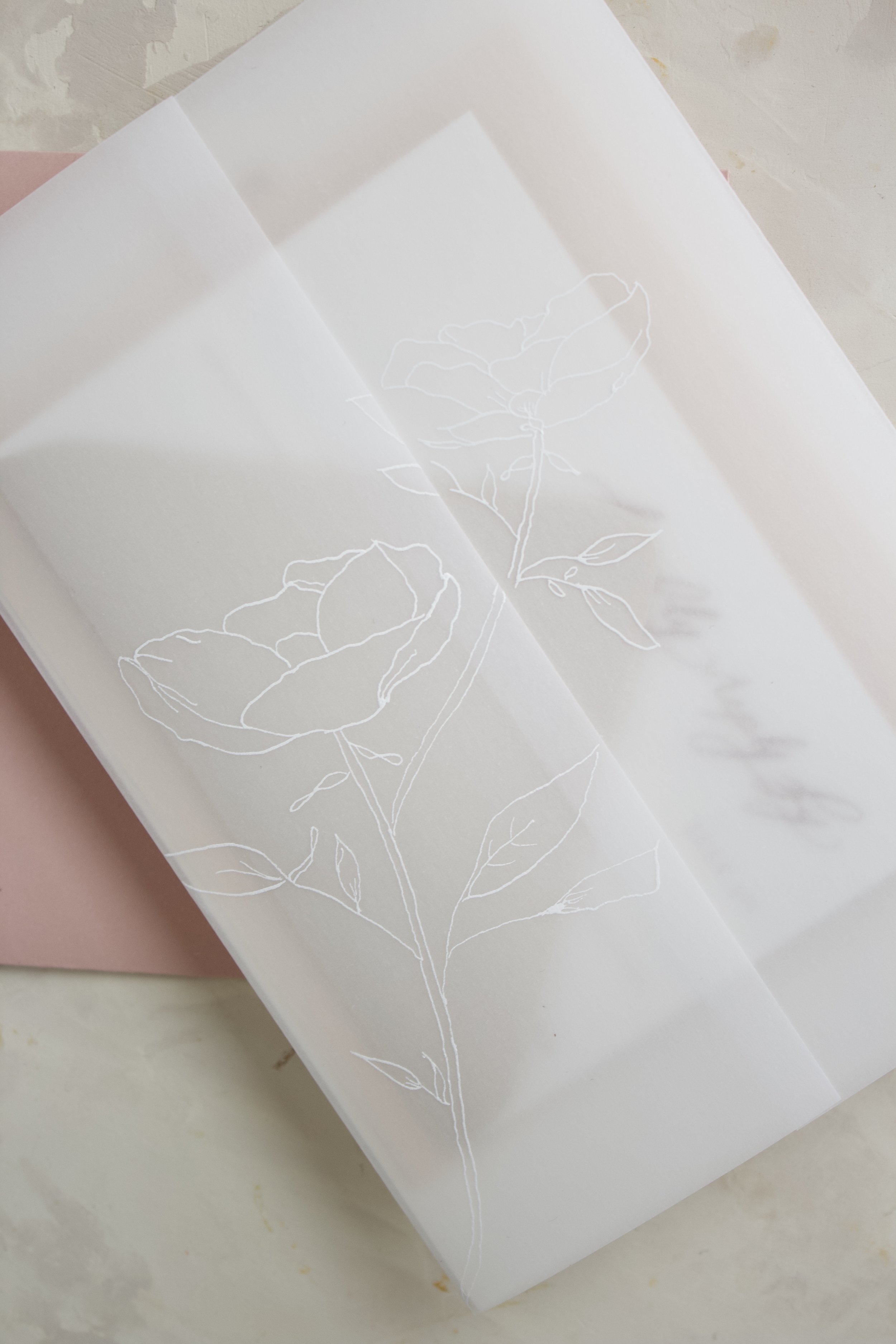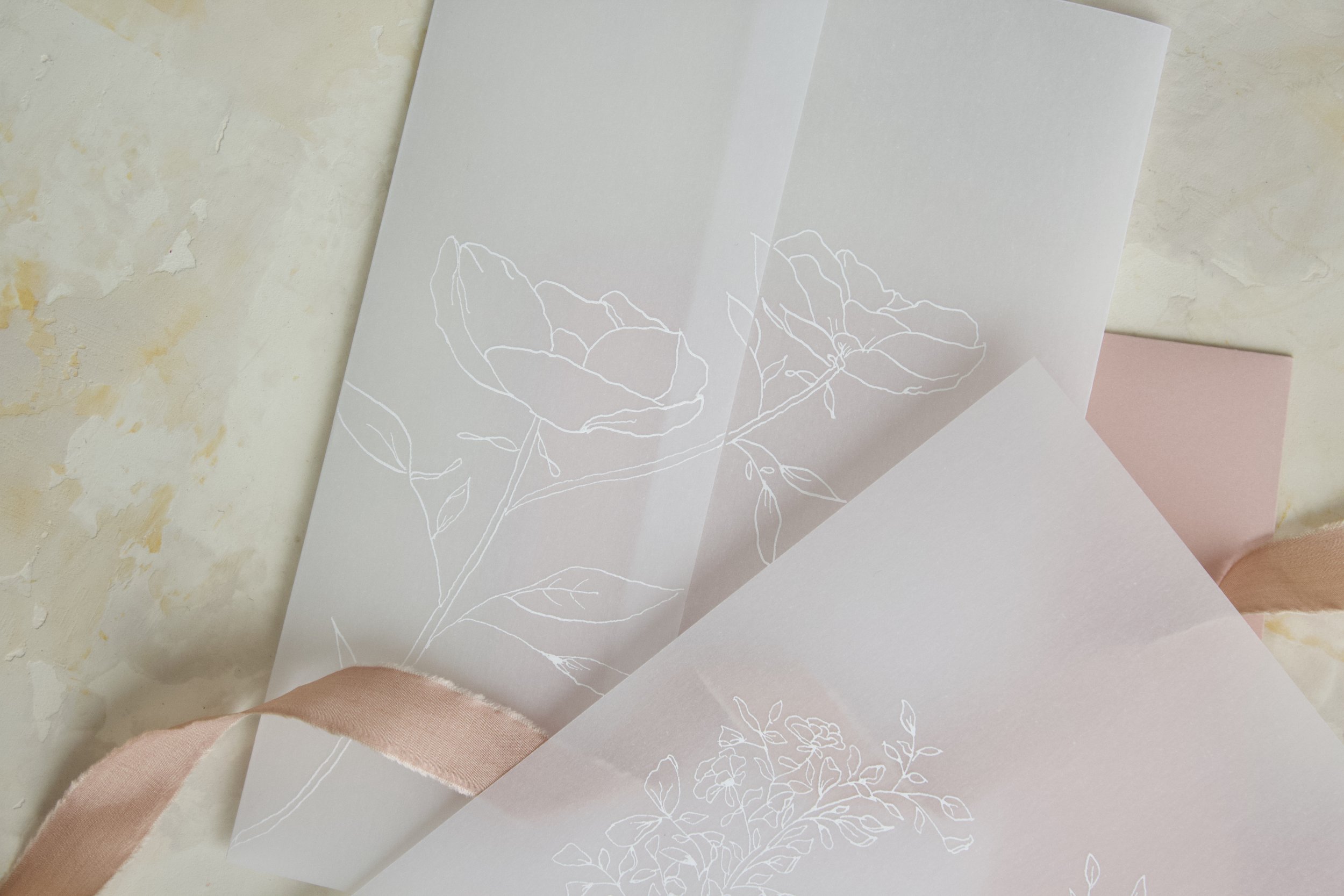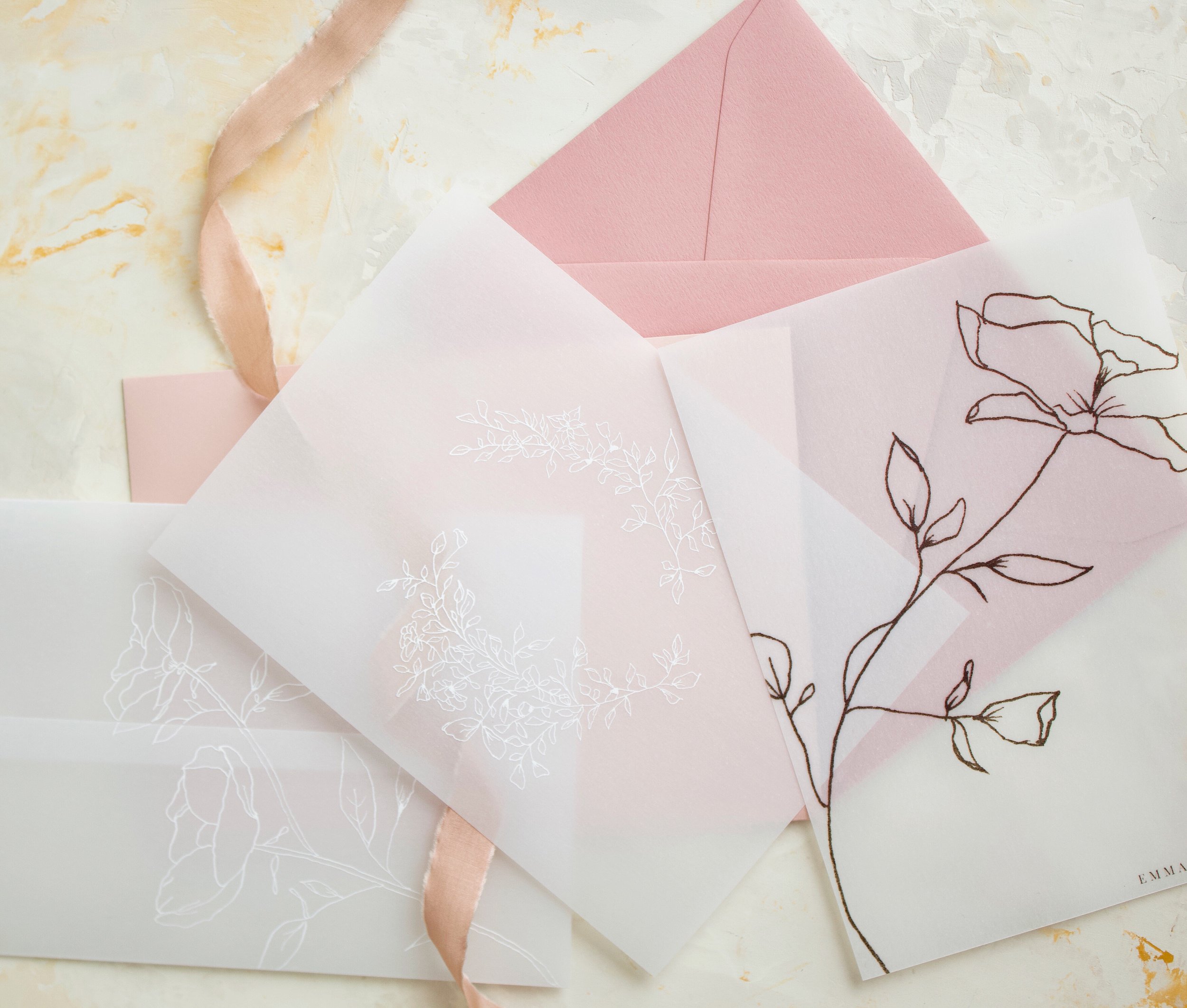 Flora Vellum Wrap
Vellum Wraps are use to enclose the invitations paper contents underneath. The Vellum overlay is help in place with twine wrapped around three times. Twine is tied in either a knot or a bow.
-
Sized to fit A7 5" x 7" Invitation Suite
What can you customize?
Printing method

Ink or Foil color
What CAN'T you customize?